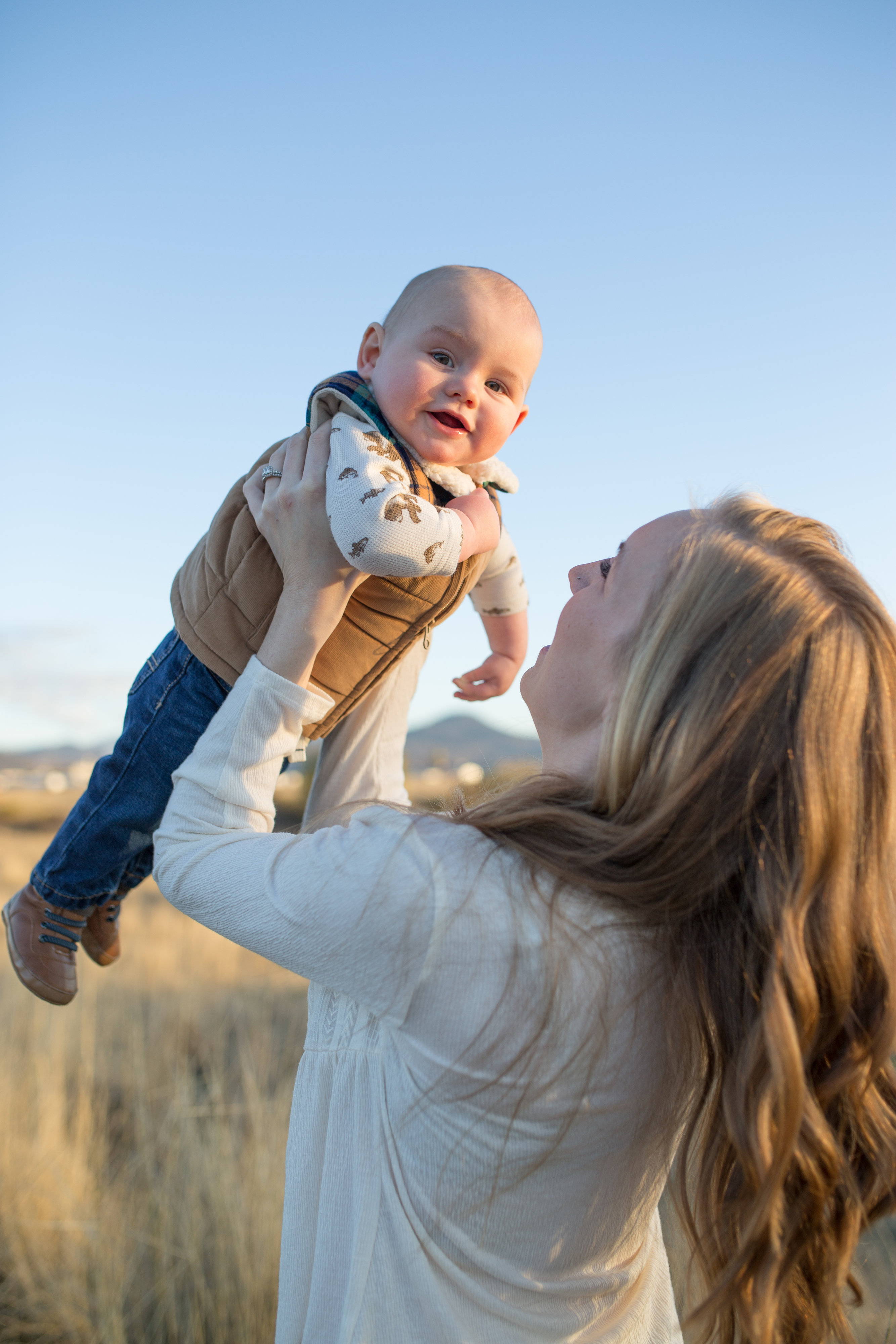 I'm a wife. A first time mama. A coffee lover. Obsessed with french fries and ice cream (sometimes together).
I've been in your shoes before - planning a wedding, bachelorette party, birthday celebration - it's A LOT of work! I'm here to hopefully make that process just a bit easier for you. From invitations & decor to party favors & bachelorette party swag, designtwentyfive is your one-stop-shop for your next celebration!
Designtwentyfive began as an Etsy shop back in the fall of 2014 when I was planning my own wedding. Almost four years later, my husband and I now have a sweet little boy, Henry, who was born in February 2017. Mama life is the most challenging, yet most rewarding experience of my life. Transitioning from wife & business owner to mama, wife & business owner is no easy task, but I'm learning something new every step of the way.
In 2013, I graduated from the University of Portland with degrees in Organizational Communication & Spanish. That's just a fancy way of saying I studied the way businesses & organizations communicated...oh, and I also know a little bit of Spanish (but don't quiz me! lol). I also have a background in marketing, advertising & design.

FOOD Tacos, tacos, tacos
SWEET TOOTH yessss!
STORE Target for life!
DRINK Margs or Mimosas!
MUSIC Country
CAN'T LIVE WITHOUT My husband, my baby & coffee, allllll the coffee!
COLOR Currently digging coral
TV SHOWS Grey's Anatomy, Scandal, Law & Order SVU, Criminal Minds, Modern Family
SEASON Summer
DECOR STYLE Rustic Modern
FIRST DANCE SONG "I Don't Dance" by Lee Brice
DO WE LOVE THE SAME THINGS?!